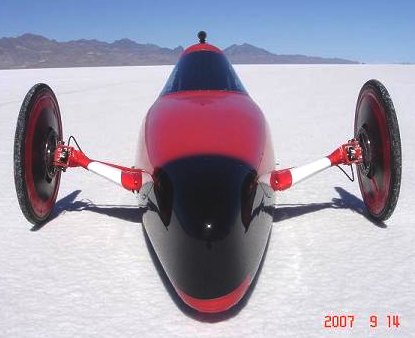 An Electrathon is a timed distance race (marathon) in an electric vehicle. Electrathon America holds events all around the USA. The vehicles are single occupant, ultra efficient (lightweight & aerodynamic), and battery powered.

If you are in the North West USA there several Electrathon races scheduled for this spring & summer. Most of the cars are student designed and built in various classes at around 30 schools in Oregon Washington.
April 18th at LCC in Eugene, OR at 11AM

April 26th in Pasco, WA at the Columbia CC at 11AM

May 2nd in Lacey, WA at the Lacey Grand Prix and Alternative Energy Fair

May 9th in Springfield, OR

May 16th at Clark Skill Center in Vancouver, WA (tentative)

May 23rd and 24th is at Portland International Raceway (PIR)

June in Mapelton, OR (to be scheduled)

July 18th and 19th in Corvallis, OR as part of the Da Vinci Days

September 5th and 6th in Eugene, OR at Valley River Center as part of the Eugene Celebration
Mike Hodgert, Oregon Electric Vehicle Association member and Electrathoner says, "These are great fun to watch and [it is] interesting to see the wonderful creations that students come up with. We just raced today in Hood River over a 0.65 mile course with a 40+ foot change in elevation and tight corners. The winner covered over 26 miles on two small red top Optima [batteries] in one hour!!! On level open courses they will travel well over 40 [MPH] and even high 50s."
If you want more details or you are elsewhere in the US, you can find your local events and details  at 
Electrathon America.
Links:
Electrathon America
Oregon Electric Vehicle Association